Composite Decking
What is Composite Decking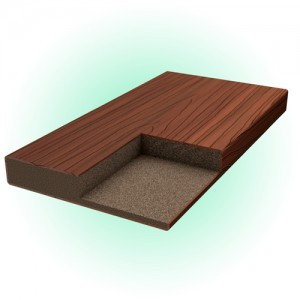 you are considering adding a deck or outdoor space to your home, it is important to understand the options available. From traditional wood to wood fiber composite, rice fiber composite, and cellular PVC composite decking, there are several products on the market today that can help you create the deck you've always wanted. Composite decking is one of the most popular alternative decking products available and is longer lasting than a traditional wood deck. For many customers, the biggest questions are, what materials are in a composite deck and how does it last so much longer?
Composite decking boards can be made up of wood and plastic or cellular PVC. The wood particles can be anything from sawdust, wood chips, and wood fiber pieces. The plastic components can be either virgin or recycled plastic materials.
Outdoor Vinyl Products, Inc.
PO BOX 1452 25342 Lee Hwy. Abingdon, VA 24212
276-623-1866
276-623-1913